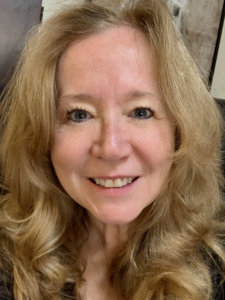 Remember your "Why"
Hello! I hope this finds everyone doing well and staying healthy! My name is Janet Stake and I am the new Director, GEAR UP Programming and Outreach for the Nevada System of Higher Education (NSHE). I previously worked with the Nevada GEAR UP state grant for three years, 2015 – 2018. I am very excited to be back with the GEAR UP program and look forward to helping our students pave their way to their education and career goals through many exciting events and activities in the coming years.
By the time this blog is published, our first-year college students should be finished with finals for the spring term. This is typically a very exciting time on our campuses. Everyone is happy to be finished with exams and projects. They are looking forward to the summer whether they are vacationing, working a summer job, completing an internship, or perhaps taking summer classes. They have already enrolled in their fall courses and are looking forward to that as well. Of course, nothing is the same as it was just a few months ago. There has been much published in the news about the uncertainty of many college students and whether or not they will return to campus in the fall. For many, life may have taken drastic turns. I just want our students to know, that if you have any questions or concerns, most of our Ambassadors will still be working over the summer to support you. If you are uncertain about returning for your second year, take a few moments to reflect and remember why you applied and attended college in the first place. This may help you to re-focus on your goals and clarify your decision. Support is available on all NSHE campuses so reach out if you need to do so.
In addition to continuing to assist our first-year students on our college campuses, we are also in the planning stages for the new Nevada GEAR UP State Grant program. Under the current circumstances, we will be preparing for providing services in the coming year for both in-person and through virtual settings as warranted. Now more than ever, we all need to remember to Dream ~ Believe ~ Achieve!