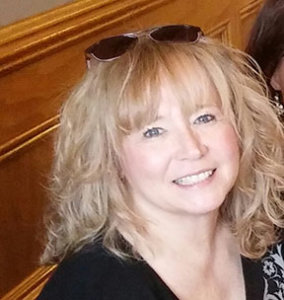 Welcome 2018!
A new year always signifies hope for good things to come in the months ahead. Indeed, for the Nevada GEAR UP program, we have a lot of new and exciting things happening. My name is Janet Stake. I am the GEAR UP Project Director for the Nevada System of Higher Education. I am happy to share some of the exciting things we are looking forward to this year.
If you have not already seen it, as 2017 was coming to a close, we launched this new website that was designed to be more polished and professional to reflect the fact that our cohorts are almost ready for postsecondary programs, internships, and other work experiences. Included in the new format was the inclusion of this blog! It will be authored by a different GEAR UP staff member each month. Check it out every month to stay on top of all the exciting activities.

This spring our first cohort will be graduating high school and entering college and career programs in the fall. We have several transition programs planned over the summer that will assist them as they move from high school classrooms to college campuses. GEAR UP is unique in that it supports a student through their first year in college.

Our second cohort will be seniors in the fall which means they will be deciding on what colleges and programs to attend and then applying soon after starting senior year. This is really one of the most exciting times in a student's life and we are so happy to be a part of it! All GEAR UP schools will once again be participating in Nevada's College Application Month.

We will be hosting the first events for our GEAR UP Business Network. We are looking to build a network of professionals all across the state to support GEAR UP efforts and students. We will be looking for business owners, community leaders, and other professionals to help develop field trips, internships, job shadowing, guest speaker opportunities, and more! The first one will be in Las Vegas in February.

We expect to offer more dual credit opportunities this year. That means even more students will have a chance to earn college credits while they are still in high school!

The National Council for Community and Education Partnerships (NCCEP), the national entity that provides advocacy, training, and support for GEAR UP programs, will be holding its annual Capacity Building Workshop in Las Vegas in February. We are so proud that they have chosen to hold the event in our state. Of course, many members of the Nevada GEAR UP team will be attending. We are looking forward to having the opportunity for so many of us to be together. Nevada, with over 110,000 square miles, is a large state and we do not get this opportunity very often. We are also looking forward to the countless suggestions and ideas we will learn about during the conference that can be implemented to support our students, families, and schools.

We are hoping to pilot the NCCEP program, Career and College Clubs, at a few of our GEAR UP schools this spring. If it goes well, we hope the program will be available in all of our schools this fall.
That is just the beginning of so many good things to come in 2018! We hope that you will have a chance to take advantage of some of these or any of the other services that GEAR UP provides.
Wishing you and your family a very happy and healthy 2018!