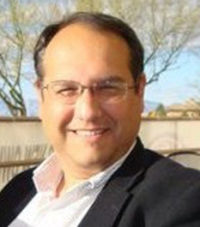 As GEAR UP Ambassador Coordinator, I have the privilege of working alongside seven very accomplished college-readiness professionals: One GEAR UP Ambassador at each of Nevada's public colleges and universities stretching from Nevada State, UNLV, and CSN in the South through WNC, UNR, and TMCC in the northwest, and Great Basin College in northeast Nevada. Of course, I'm also grateful to interact regularly with our Student-Parent Involvement Facilitators (SPIFs) in each GEAR UP school along with our NDE partners in Carson City. We all are proud to serve some 5000 students in our two current cohorts in 2018.
Right now, I'm concentrating especially on coordinating the many summer and fall programs GEAR UP will facilitate to ease the transition to college for our seniors. So if you are a high school senior (or parent of a senior) planning on attending a Nevada public college or university this fall, congratulations! Check with your SPIF or local Ambassador to see what awaits you starting as early as June 2018. We're also actively planning summer academies across Nevada for both our cohorts, and we hope to see you at one or more! Dates and locations are here, and you can ask your SPIF or Ambassadors for more info about these as well.
Another exciting new development I've recently been proud to play a role in is the official launch of the GEAR UP Business Network, which you can read more about here. We held our first meeting in Southern Nevada the first week of February 2018 – special thanks to Ambassador Irene Zepeda at CSN for hosting us! Our first Northern Nevada meeting is scheduled for March, and we'll be back in Vegas for another meeting either late March or April. It has been so great to see such community support for GEAR UP in Las Vegas already, and we look forward to providing even more services to our students as the Network ramps up to its full capacity by summer 2018.
I mentioned the GEAR UP Ambassadors earlier, and I'll return to them here with this announcement:  Look for blogs from each of our Ambassadors, one per month, in this space in the future! We'll most likely begin with Alex Porter from Great Basin College, or Nick Matthews from Nevada State, so check back soon. Have a great February!