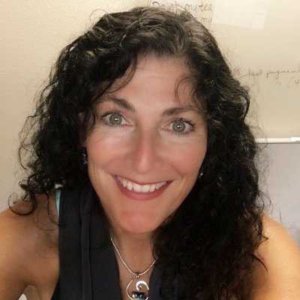 I am Tammy Bolen, the Nevada State Director of the Gaining Early Awareness and Readiness for Undergraduate Programs (GEAR UP) grant. My tenure as Director has been fairly short compared to how long GEAR UP has been serving Nevada. As Director, I oversee the statewide program out of the Nevada Department of Education (NDE). Our GEAR UP office approves the annual GEAR UP subgrants and monitors these to ensure the services and events are being carried out. I have the opportunity to visit the schools for monitoring and training the site staff. My favorite responsibility is attending GEAR UP events happening around the state such as the Youth Leadership Summit, CCSD Summer Academy and student and parent events at the high schools and colleges. I am a member on multiple committees that revolve around GEAR UP, effective data collection, and college and career readiness. I participate on two conference committees. I actively collaborate with the Nevada System of Higher Education, an integral partner to Nevada GEAR UP. Additionally, at NDE I am a member of the Office of School and Student Supports which focuses on school improvement. I work on projects that revolve around improving the schools around the state.
The GEAR UP program has transitioned from little more than a scholarship program in the first grant to what it is now which consists of employees housed at the GEAR UP high schools and college employees helping the GEAR UP students learn about college and how to succeed in college. These mentors are a generous and giving group who make a difference in the lives of the GEAR UP students in the 21 GEAR UP schools in the state of Nevada. The GEAR UP Student Parent Involvement Facilitators (SPIF) at each high school work to push the students to independence and success in high school while the College Ambassadors located at each Nevada college help pull the students toward attendance and success in the colleges and universities.
The Nevada GEAR UP students started in seventh grade and have grown to juniors and seniors. These students have done well academically as would be expected, but the students have also become leaders and caring community members. Students have attended national leadership events and then pitched and drove the state's Youth Leadership Summit into creation. Student led projects have served 13 communities in a variety of ways from drug addiction recovery support, food drives, school supply drives, and mentoring other students to be motivated through high school. In some of the communities, these projects have been adopted and grown beyond the student projects.
Our GEAR UP seniors have comprised at some of their schools, the most number of applicants of this scholarship program. It is with pride that I reflect on the fact that some of the GEAR UP schools already have 100% of their students who have applied for college and for the Promise!