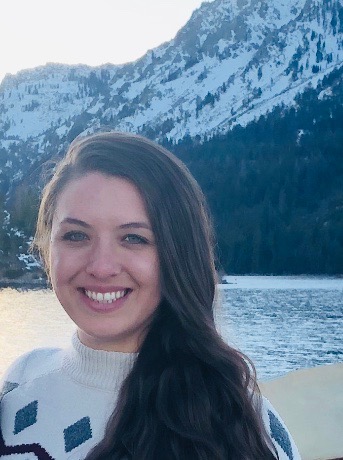 My name is Tawnie Wentz, GEAR UP Ambassador for Western Nevada College in Carson City and Fallon. I received a Bachelor of Science degree in Human Development and Family Studies from the University of Nevada, Reno, which is where I am also currently working on my Master's in Education. Born and raised in Minden, I have a true love for Nevada and all it has to offer from small charming towns to big cities and mountains in between. This is one of the many reasons I love working for GEAR UP. As an Ambassador, I get to travel the state visiting rural towns while providing college access resources and helping students pursue their dreams.
I couldn't wait to go to college in a bigger city and experience new things, but once there, I struggled with trying to decide what I wanted to study and WHY. When I finally landed on a major, it provided me the opportunity to work with students which is where I found my passion and I finally felt a relief of, "this is why I went to college". College was so much more than just getting a degree. It provided me with important relationships, connections, and skills that I will take with me the rest of my life, and that is the message I portray to the current students I work with who may be struggling with their WHY. One of my favorite activities to provide students is career and degree exploration. I love when they find something out about themselves that they didn't know and have a new drive to continue their education.
To further inspire students, WNC GEAR UP hosted a guest speaker this month, Harlan Cohen. Harlan spoke to high school seniors and college freshman to help them find their passions, set goals, and create action plans. This was an exciting, informative event that students will be able to pull out of their back pocket when making the transition to college. Harlan has helped millions of students make the transition to college through his N.Y. Times bestselling books, TED Talks, and campus events, with WNC now being one of them.