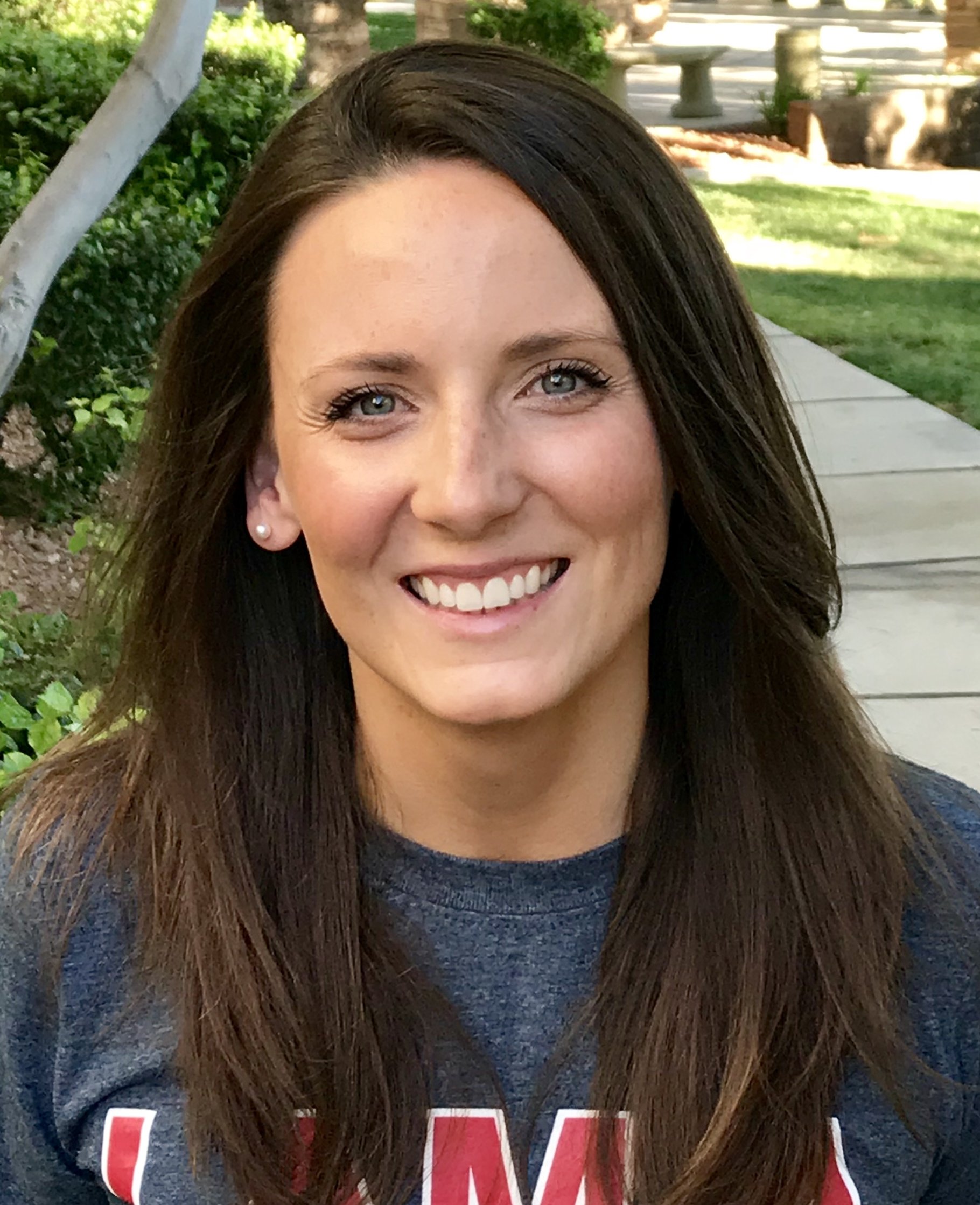 Earlier this month, I celebrated my four-month anniversary as UNLV GEAR UP ambassador. It's been a crazy ride so far – this is definitely not the job I expected to have when I was starting college!
I grew up in a family of teachers, so college was never a negotiable in my house (although my dad is a first-generation college student). I attended the University of Tulsa for my undergraduate degree, and then I decided I wanted to teach, so I moved to Nashville, TN, to earn a Master's of Education from Vanderbilt University. For six years, I taught English in middle and high school, and I loved getting to know my students and hear their stories. But I was frustrated by how many obstacles there seemed to be for my students who wanted to get a college education. So when I moved to Nevada and heard that I could work with GEAR UP to help remove those obstacles, I was thrilled.
In my role, I am lucky enough to serve all GEAR UP students in Nevada, no matter where they live. So last month, I packed up my things and spent two weeks traveling the state, visiting with students and counselors across rural and northern Nevada. It was an adventure – especially because I am new to Nevada, so I had no idea where I was most of the time!
During my trip, I was able to collaborate with ambassadors from UNR, TMCC, GBC, and WNC. I met with students from Jackpot, Wells, Hawthorne, Yerington, Reno, Lovelock, Silver Springs, and McDermitt. I learned a lot along the way – how to properly pronounce Pershing County, the habits of Nevada's wild horses, the best Mexican restaurant in Winnemucca – but mostly, I was struck by the stories of the students I met.
Nevada students, you are the real reason I do this job. As I came to your cities, you shared with me the realities of your lives, your hopes, and your goals. Almost all of you, regardless of where you go to high school, want to go to college. You want to study welding, veterinary medicine, law, nursing, cosmetology – hundreds of different things. You want to help your communities, to change the world, to support your future families. It is easy to get caught up in negativity these days, so it was refreshing to hear all of the wonderful things our GEAR UP students hope to accomplish.
My trip around Nevada helped me see how students are preparing for college in the northern counties, but we have a lot happening here in Clark County, too! At the end of November, UNLV hosted a Girls Day Camp for students from ECTA and Las Vegas High School. The girls shared their experiences, their aspirations, and their ideas for improving the experience of women in our world. I was blown away by how brave, perceptive, and thoughtful they were.
For our students currently at UNLV, we are continuing our mentoring program. The students who participate in the GEAR UP mentoring are paired with an older UNLV student who helps them navigate their first year. Your first year of college (and especially your first semester!) can be an overwhelming time; connecting with a mentor or a more experienced student on campus can make a huge difference for students.
Remember, if you haven't started the college process yet, it's not too late! Begin now. Ask for help if you need it. We're all on your side. It was a privilege to meet all of you, and I am excited to follow along as you decide on college, enroll in classes, and begin to accomplish all the great things you hope for. You can do this!