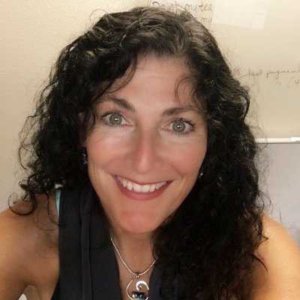 Where does the time go? We are halfway through November! For all, it's a month to be thankful, but not a time for seniors to relax yet. October, College Application Month, came and went. We hope that all of the seniors have applied to college by this time. It is important to keep track of the college application deadlines and understand that if you apply late, the financial aid at the institution may already be gone. Please get those applications in ASAP. University of Nevada, Las Vegas, (UNLV) had a November 1 deadline and University of Nevada, Reno, (UNR) had a deadline of November 15, and so if your plans are to go to either of those schools, I hope you have already applied. If not, do so immediately.
The GEAR UP staff, Ambassadors and SPIFs, are here to help you if you have any questions with the college application and the FAFSA completion process. They will also help you find scholarships for which you can apply. Those of you, who have filled out and met the application deadline for the Nevada Promise Scholarship, be aware of the deadlines and steps that are required to be eligible to receive up to three years of paid registration and fees for Nevada community colleges. This is an amazing opportunity!
Last year, more than half of the students lost their eligibility because they did not complete the first few steps of this process. I have included those steps and deadlines below:
1) Attend a training meeting offered by the college no later than December 30, 2018.
2) Apply for admission at the college you selected on your Nevada Promise Scholarship Application
3) Complete the Free Application for Federal Student Aid (FAFSA) no later than April 1, 2019.
4) Meet with your assigned mentor at least once no later than April 30, 2019.
5) Confirm with your financial aid office that you have met all eligibility requirements to receive the scholarship and have submitted any additional documentation no later than April 30, 2019.
6) Complete and report at least 20 hours of eligible community service by April 30, 2019.
7) Attend a second training meeting offered by the college no later than April 30, 2019.
8) Take a placement test, such as ACCUPLACER, ACT or SAT, per the college's requirements.
9) Complete new student orientation at the college.
10) Register for at least 12 credits for each semester (Fall and Spring). To access detailed information click on this link: https://nshe.nevada.edu/administration/academic-student-affairs/financial-aid/nevada-promise-scholarship/
GEAR UP has been able to provide mentoring for every GEAR UP high school senior through the Student Success Agency. This gives each student a trained college mentor to connect and talk to. The kick-off event was held in September for each of the high schools. We have heard nothing but great reviews coming from the students who are connecting with their mentors. Follow the link to learn more: https://studentsuccess.co.
It has been a pleasure getting around the state to participate in and observe the amazing events GEAR UP is hosting. I look forward to a year packed with fantastic opportunities for our GEAR UP high school seniors and our freshman college students. I am hoping the year brings you happiness wherever you are and the entire GEAR UP team wishes you a Happy Thanksgiving.