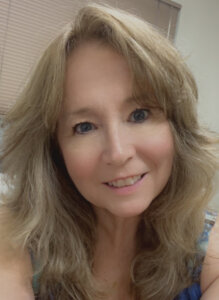 Hello Nevada GEAR UP! My name is Janet Stake, and I am the NSHE GEAR UP Director, Programming & Outreach. In this blog, I want to talk about a college preparation activity that is a favorite among students! Campus visits! No matter what grade level you are in, the summer is a great time for students to visit college campuses! For the last couple of years, this may not have even been possible to do because of the pandemic so that makes these trips extra special now! When you do visit a campus, there are a few things you can do to prepare and make it a more valuable experience.
First, a good place to start is a college fair. If you have an opportunity to attend one, that is a great way to get information on several colleges in one location. Two big college fairs that are scheduled in Nevada are the WACAC College Fairs. There is one in Las Vegas on October 20th at the Expo at World Market Center and one in Reno on October 23rd at the Reno Sparks Convention Center. Be sure to ask your GEAR UP Specialists if they are planning on taking a field trip to either of these fairs. Even if there is no field trip planned, college fairs can be done virtually too! Once you have a few college options that you are interested in, you will want to check out the websites. You should be able to find the answers to many of your questions right on the website. They will have a contact page as well if you need more information.
One handy resource that many colleges have are virtual campus tours that you can access from the website. These virtual tours can give you your first glimpse of the campus without leaving home. If you are not able to go in-person, or if you want to narrow down your list further, this is a nice alternative. Following the school on social media is another way to get information and connect. Some schools have social media only for their incoming freshmen to help them connect with each other – be sure to ask about this!
If you are able to take a tour in-person, you will want to make sure that the colleges are open and actually doing tours. Most probably are at this point but it could vary depending on location and staffing. Some may be limiting the size of the group in the tour as well. Most colleges have an office on campus that schedules tours. Check on the school website for the best way to contact that office and schedule your ideal time. Keep in mind, even though you may want to go to college at an out-of-state institution, you should also visit some that are local to you just in case those plans do not work out.
When it comes time to take your tour, come prepared with a list of questions. This is a great time to ask questions about something you may have seen on the website or to get help with the admissions or financial aid processes. If you have particular interests or concerns, this is the perfect opportunity to ask about those kinds of things too. For example:
Do you want to play sports? What teams do they have?
Are you interested in joining a fraternity or sorority? What other clubs/organizations do they have on campus?
What kind of institutional financial aid is available?
What are the upcoming admissions deadlines?
Are there volunteer activities?
Do you have dietary restrictions, and can the dining facilities accommodate them?
Do they have adequate facilities for the major you are interested in pursuing?
Hopefully your tour will include showing you key buildings for necessary resources such as admissions, financial aid, dining commons, the library, athletic fields, advising, career office, and of course classrooms. Ideally the tour will include stopping in to see or sit in on an actual college class in progress. If there is a campus event or activity happening while you are there, maybe you could join in! That will give you a real feel for the campus community.
If you have a chance to talk to current college students – do it! It is great to hear about what they like about the school, why they chose that school or their major program, or find out what makes the campus special to them. Likewise, take advantage of opportunities to talk to faculty and staff.
Take some photos! Sometimes it is hard to remember all the different things you will see!  When you have finished your tour, be sure to write down your thoughts and impressions on what you saw and did on campus. Was it welcoming? How did being on campus make you feel? Do you have any concerns? Do you think the college is a good fit for you?
Of course, during the school year, GEAR UP offers campus tours too. Be sure to sign up when they become available. Check in with your GEAR UP Specialist or the First Year College Advisors to see if any campus visits are planned. Whether you visit with GEAR UP or with your family, enjoy your visit and get the answers to your questions. Remember, selecting a college is an important decision! A campus visit is a great way to help you decide which educational opportunity to pursue.