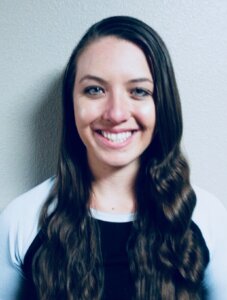 As Fall 21 semester comes to an end, it is a great time to reflect back on GEAR UP services that were provided throughout the semester. It feels like we have come a long way since the challenges that 2020 brought on! We were able to provide in person services starting with our NSHE College and Scholarship Fair held at Pahrump Valley, Durango, Bonanza, and Clark High Schools. Being able to see students and our colleagues in person certainly helped refuel the drive behind why we do what we do and set us up for a successful semester.
While 2020 was challenging, it also helped establish practices that we otherwise may have not  explored such as providing virtual services. Virtual programming has allowed WNC GEAR UP to provide services to students throughout the state regardless of location. While it was forced at first due to the pandemic, it is now part of our standard services and keeps becoming more and more refined. None of this would be possible without the great minds, support, and collaboration behind the Nevada GEAR UP team.
In addition to providing virtual services, WNC GEAR UP has worked with Author Harlan Cohen this past semester to create a video project that highlights past GEAR UP students and all they have accomplished, how GEAR UP helped them do that, and how current students can benefit from the services provided. When I watched one of the videos from a past GEAR UP student at WNC, it reminded me of how much of an impact this program has and definitely filled my cup to keep doing what I do, and I hope it does the same for everyone who watches the videos.  This video project is currently being wrapped up and is under way to be shared out on multiple platforms, so keep an eye out in the coming months! I hope everyone has a peaceful, safe, and restful holiday season. I look forward to being recharged and ready to take on 2022 with GEAR UP staff and students!