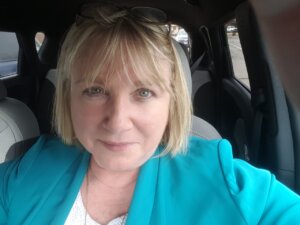 This month's blog was written by Jody Uyanik, who is based in Pahrump and is the First Year College Advisor at Great Basin College (GBC).
Hello, Nevada GEAR UP! Spring has finally arrived in the Silver State and many people are springing into action to serve others and answer the calling of their own hearts. Last month, a new cohort of students at Great Basin College Pahrump Valley Center began to train as Certified Nursing Assistants. This eight-week certificate program is one of the best in the state and can be an important way to begin a career in the healthcare sector. Nevada residents may qualify for scholarships that can cover all or most of the costs and, given the current shortage of qualified nursing professionals, job prospects are strong.
Nursing professionals focus on the care of individuals, families, and communities to help them achieve and maintain optimal health. According to one state nursing association: "Nursing is a calling, a way of life. Nursing is a service profession that cannot be lived in isolation. Nurses rely on each other for the synergistic effect of teamwork in our efforts of care giving."
Next month, on May 12th, the world will celebrate International Nurses Day. It is held to coincide with the anniversary of the birth of Florence Nightingale, the founder of modern nursing. Some people celebrate by sending a handwritten note to a nurse who has been helpful to them and their families. Others may choose to show appreciation in other small but significant ways. Nurses make up the largest number of healthcare workers in the US and play a vital role in providing primary care and emotional support to our nation's citizens.
Interested in learning more about how to become a CNA and start your path of service to others through nursing? New cohorts are forming for Summer and Fall semesters in Pahrump and at other GBC campuses around the state. Visit this website for more information: or contact your nearest Nevada GEAR UP staff person to be directed to the right person. And have a Happy Spring!