A college degree gives you more choices, more opportunities, and more control over your life.
Learn about planning and preparing for college, your career and life.
Follow the word of the week, math problem of the week, science video of the week, and the book of the month to challenge yourself regularly and get in the habit of preparing for college on a weekly (and even daily!) basis.
missive (n): a message in writing
The school secretary has placed a missive regarding new evacuation procedures in all staff mailboxes.
For all positive integers x, what is the greatest common factor of the 2 numbers 216x and 180x ?
SCIENCE VIDEO OF THE WEEK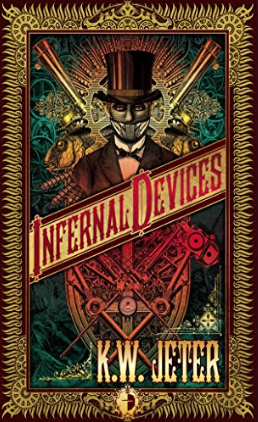 Infernal Devices by K.W. Jeter
HE INHERITED A WATCHMAKER'S STORE – AND A WHOLE HEAP OF TROUBLE. But idle sometime-musician George has little talent for clockwork. And when a shadowy figure tries to steal an old device from the premises, George finds himself embroiled in a mystery of time travel, music and sexual intrigue. A genuine lost classic, a steampunk original whose time has come.
Summary provided by Goodreads.