A college degree gives you more choices, more opportunities, and more control over your life.
Learn about planning and preparing for college, your career and life.
Follow the word of the week, math problem of the week, science video of the week, and the book of the month to challenge yourself regularly and get in the habit of preparing for college on a weekly (and even daily!) basis.
tolerance:(n): The ability or willingness to tolerate something, in particular the existence of opinions or behavior that one does not necessarily agree with.
Some people develop greater tolerance for heat.
What is the sum of the first 4 terms of the arithmetic sequence in which the 6th term is 8 and the 10th term is 13 ?
SCIENCE VIDEO OF THE WEEK
How does lightning work?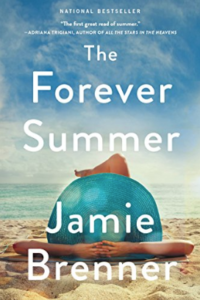 The Forever Summer by Jamie Brenner
Marin Bishop has always played by the rules, and it's paid off: at twenty-eight she has a handsome fiance, a prestigious Manhattan legal career, and the hard-won admiration of her father. But one moment of weakness leaves Marin unemployed and alone, all in a single day. Then a woman claiming to be Marin's half-sister shows up, and it's all Marin can do not to break down completely. Seeking escape, Marin agrees to a road trip to meet the grandmother she never knew she had. As the summer unfolds at her grandmother's quaint beachside B&B, it becomes clear that the truth of her half-sister is just the beginning of revelations that will change Marin's life forever. THE FOREVER SUMMER is a delicious page-turner and a provocative exploration of what happens when our notions of love, truth, and family are put to the ultimate test.
Summary provided by Goodreads.