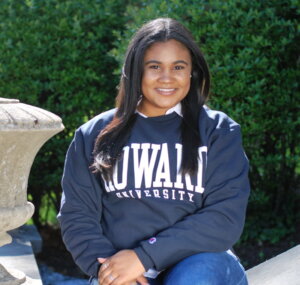 Happy September, everyone! My name is Morgan Haynes and I am the GEAR UP First Year College Advisor (FYCA) at the College of Southern Nevada (CSN). Now that we are a month into the school year, the GEAR UP program has plenty of events coming up!
To finish up the month, we will be hosting Virtual Financial Aid Nights in English and in Spanish and celebrating National GEAR UP Week (September 26-30). To jumpstart GEAR UP Week all seven of the Nevada institutions will be at our GEAR UP high schools for the College & Scholarship Fairs. We will be encouraging students to begin thinking about applying for college, scholarship application, and FAFSA completion. This is a great opportunity to ask questions about the colleges and find out what financial aid and scholarships are available at each institution.
The beginning of the school year is the perfect time to start setting academic and personal goals. Take some time and set a few short-term goals and long-term goals. A short-term goal is a goal that only takes a few days or weeks to achieve. For example, spending a certain amount of time on your homework assignments. Long-term goals take several weeks, months, or even a full year to achieve. An example could be getting a certain GPA by the end of the semester. In most cases, your short-term goals will usually help you reach your long-term goals. For seniors in high school, some short-term goals may be completing college applications and your FAFSA and a long-term goal may be getting accepted into a specific college. Whatever your goals are, it is important to write them down and check back in to see your progress on completing them. This will ultimately help you stay on track to reach all the goals you set for yourself.