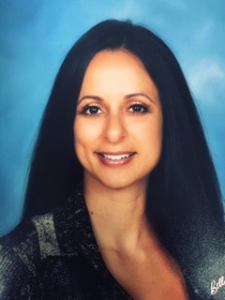 This month's blog was written by Durango High School GEAR UP Specialist, Rita Kundanani.
Preparing for Senior Year of High School
Your senior year of high school is special because as one door closes, many doors open for your future.  You are leaving friends, classmates, and a school you likely spent the last four years at, but you are also getting ready to embark on a journey that will set the next part of your life into action.  
Enjoy your senior year by staying organized, meeting deadlines, and seeking assistance with the college application process and applying for scholarships.  Here are some other recommendations to help you make progress toward your goals:
Narrow down your college application list.

Do you want to go to a big school or a small school?

Do you want to stay in-state or out of state?

Are there specific activities you want to do in college?

What areas of interest would you like to study in college?

Make a college application calendar

Retake the ACT or SAT if needed

Explore financial aid resources

FAFSA is your first step in exploring financial aid options.

Apply to scholarships

Visit college campuses

Write several college and scholarship essay drafts

Don't forget to have fun during your senior year and stay involved in extracurricular activities.
GEAR UP is an excellent resource to help you with all of the above mentioned areas.  If you haven't already done so, stop by your school's GEAR UP office to receive assistance in every step of your journey.  We look forward to working with you!