Joanie Mares
SPIF at Chaparral High School 
Joanie Mares
Joanie Mares
SPIF at Chaparral High School
Hometown: Las Vegas, NV
Bio: I would like to say first and for most, I am very proud to say I was born and raised in Las Vegas, Nevada! I was born at Sunrise Hospital, attended John S. Park Elementary, John C. Fremont, Jr. High, and Las Vegas High School. I moved to New York City in my early twenties and relocated back to Las Vegas fourteen years ago.
While living in New York, I received my Associates Degree and found my dream job in the middle of Times Square (the heart of Manhattan); I was working as a Public Relations and Marketing Assistant for The Actors' Fund of America. During my five years at the company, I was fortunate enough to attend a majority of the performances off and on Broadway. In addition to attending all of these performances, I had the privilege to go backstage and meet the cast and stage crew of each show. Occasionally, I would be asked to stand in as a photographer, which consequently is one of my main hobbies.
Since relocating to Las Vegas, I have found a new dream job, working for the Clark County School District for the last 12 years and loving it. I now have the opportunity to work with the diverse youth population in the Las Vegas Community. I feel being born and raised in Las Vegas, this is my opportunity to give back to my community.
Favorite Quote: "No matter how you feel; get up, dress up, show up, and never give up."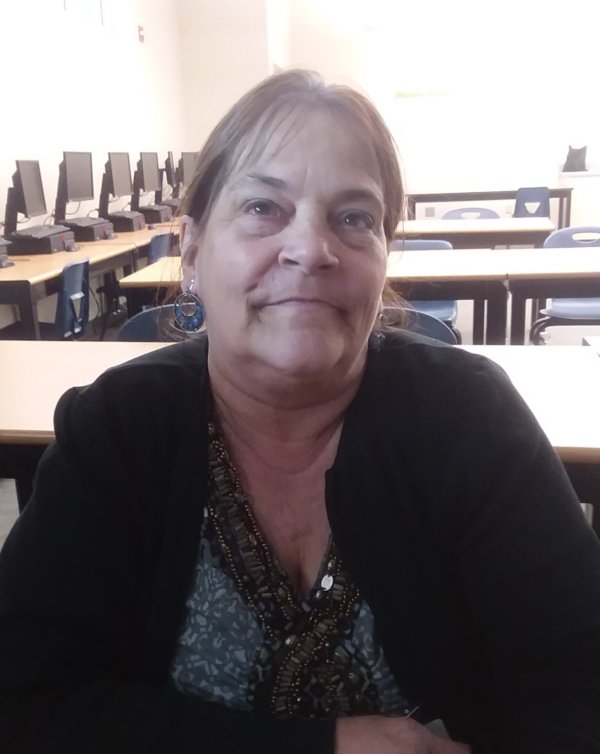 Terri Shuman
SPIF at Las Vegas High School
Terri Shuman
Terri Shuman
SPIF at  Las Vegas High School
Hometown: Miami, FL
Bio: Terri was born in Florida and comes to GEAR UP from a previous assignment at Orr Middle School. I have a lot of prior job experience in a number of positions, including working in the State Attorney's office and as a public standards patrollee with the Miami Police Department, a letter carrier with the US Postal Service, and a substitute teacher in districts from Mississippi to California. In Nevada, I worked with the Clark County court system starting in 2004, and then as a certified tester in middle schools in Clark County, everything from pre-K to 12th graders. I look forward to helping our students at Las Vegas HS finish their senior year strong and ready for the next step – college!
Favorite Quote: "Nothing is worth more than this day." Johann Wolfgang Goethe
Sonza Davis
SPIF at 
Southeast Career & Technical Academy (SECTA) and 
East Career & Technical Academy (ECTA)
Sonza Davis
Sonza Davis
SPIF at East Career & Technical Academy (ECTA)
Hometown: Chicago, IL
Bio: I grew up in a military family and have had the pleasure of traveling abroad to places like England, Germany, Paris, and etc. I have also lived in various places in the U.S. I am a graduate of UNLV. Additionally, I am a writer & have done some freelance writing that has been published in magazines that seek to inspire women. I enjoy traveling, theater performances, live music, MMA, and reading great literature. I am driven to succeed in providing opportunities for GEAR UP students to further their academic experience and to be the very best person that they can be! Having been a Youth Program Coordinator before becoming an employee of CCSD, the GEAR UP Program has reconnected me with the pleasure of serving students in a unique way. It is an absolute joy!
Favorite Quote: "What I call 'self' now is hardly a person at all. It's mainly a meeting place for various natural forces, desires, and dreams. Some of which come from my ancestors, and some from my education, some from the unique tapestry of my soul. The self you were really intended to be is something that lives not from nature but from God." – C. S. Lewis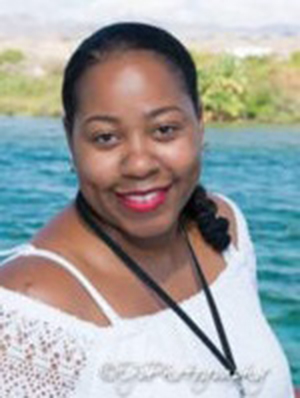 Barbara Bonilla
SPIF at Del Sol High School and Desert Pines High School 
Barbara Bonilla
Barbara Bonilla
SPIF at Del Sol High School, Desert Pines High School & Southeast Career & Technical Academy (SECTA)
Hometown: Illinois
Bio: Barbara Bonilla has been working for the school district for the last 12 years. She is the Student- Parent Involvement Facilitator (SPIF) for GEAR UP at two of the GEAR UP schools in Las Vegas. She has been working with the GEAR UP program since 2012. She graduated from UNLV with a Bachelor's Degree in Criminal Justice and continued on to complete her Master's Degree in Secondary Education at Grand Canyon University. As a SPIF, her role is to work with students and parents, helping them prepare for college by gaining early awareness and readiness for undergraduate programs. Ms. Bonilla is a mother of 4 and highly values education. She strives to get information to parents and students to inform them so they are knowledgeable of their options. She believes all students should be informed along with their parents so that they can make the best choice for themselves. Her saying is; be prepared for opportunity so that when opportunity comes, you will be ready and not getting ready!
Favorite Quote: "There is more to life than to watch other people live it." – Max, from the movie Hitch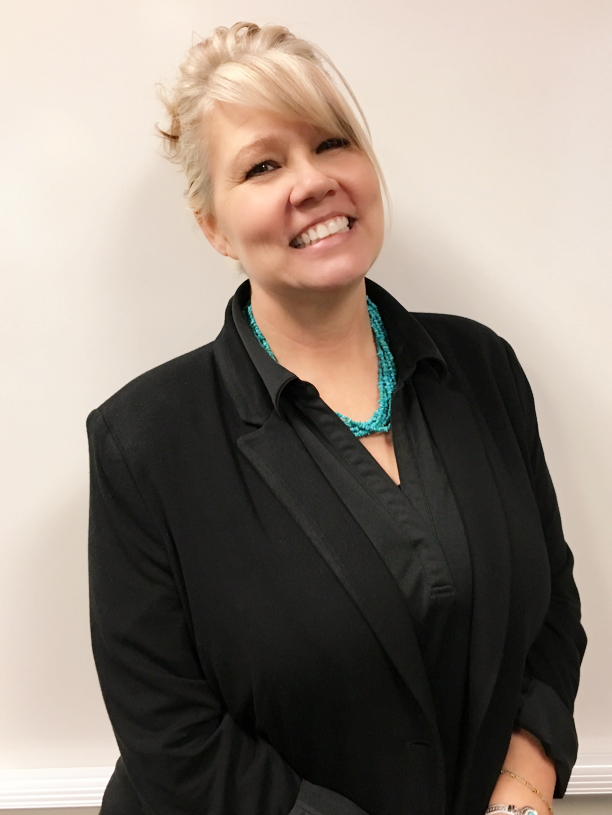 Tonia Rollins
SPIF at Las Vegas High School
Tonia Rollins
Tonia Rollins
SPIF at Las Vegas High School
Hometown: Las Vegas, NV
Bio: Tonia Rollins' purpose in life is helping and serving students. She has over 28 years of experience working with students and is currently the GEAR UP SPIF at Las Vegas High School. Her passion to mentor and help students succeed is tangible by the number of students in and out of her GEAR UP office. If you ask any LVHS GEAR UP student about Ms. Rollins, you will hear about Tonia's "Get. It. Done." attitude.
Tonia attended the College of Southern Nevada and received an associate degree in elementary education and has aspiration to go back to college for psychology or education. She is proud to be a life-long Nevadan and jokes that she has lived in almost every small little town in Nevada including Gabbs, Tonopah, and Jackpot. She is a mom of two and is described as a "domestic goddess" by her husband of 29 years. She loves working with GEARUP because she can put her passion and purpose into action.
Favorite Quote: "There are two great days in a person's life, the day we are born and the day we discover why." – Mark Twain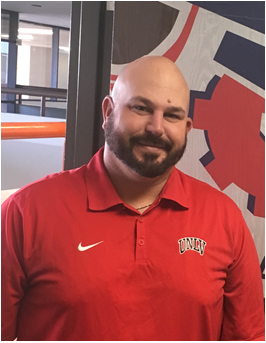 Todd M Faranda II
SPIF at Chaparral High School 
Todd M Faranda II
Todd M Faranda II
SPIF at Chaparral High School
Hometown: Las Vegas, NV
Bio: Todd Mark Faranda II, Vegas born and raised and oldest of three children. Mr. Faranda's family moved to Southern Nevada in the late 50's and worked in the casino industry and education. He attended the public school system in Las Vegas but attended Bishop Gorman in HS where he played football and baseball. Once graduating HS he went on to play college baseball in California, coming back to begin mentoring and coaching with CCSD in 2004. Starting his career at Chaparral HS in 2004 and have worked at a few schools in 15 years with CCSD. During a 15 year span some accomplishments along the way, in 2006 earning the Interventionist of the year award, and 5-time Baseball Coach of the Year 2 times in CCSD and 3 times in American Legion Baseball. Mr. Faranda graduated from Ashford University through the Forbes School of Business Program with a Bachelor's Degree in Business Administration & Organization Management. Todd has been married for 15 years to his wife Priscilla and they have a daughter Bella who is 10. They also have 2 dogs a Pitbull and mini pincher. In Mr. Faranda's free time he likes to go to the gym, mma class with family, watch movies, watch sports, and cook.
Favorite Quote: "I just know that I come to work every day and I grind, so let the chips fall where they may. I can only control what I can control, and that's how hard I work and how much I dedicate myself to making sure I can maximize my chances." – LeGarrette Blount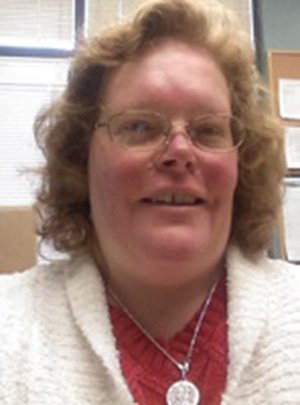 Michelle Koch
SPIF at Jackpot Combined School
Michelle Koch
Michelle Koch
SPIF at Jackpot Combined School
Hometown: Jackpot, NV
Bio: Michelle came to Jackpot from southern Utah in 2011, and began working as a substitute teacher at Jackpot Combined School in 2015. New to the GEAR UP program, Michelle took the SPIF position in October 2016. Michelle has worked with youth in many capacities, including as a staff member in a youth crisis center, a leader in the Boy Scouts of America's Cub Scout program, and in Christian children's ministry programs. Michelle has two adult sons, one of whom is currently attending Embry-Riddle Aeronautical University in Daytona Beach, FL. In her spare time, Michelle enjoys walking her dogs, researching interesting topics to learn about, and crocheting.
Favorite Quote: "If you have an opportunity in life, say yes first, even if you don't know how to do it."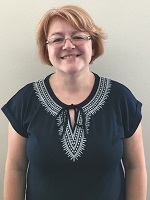 Renata Speir
SPIF at Wells Combined School
Renata Speir
Renata Speir
SPIF at Wells Combined School
Hometown: Warsaw, Poland
Bio: Born and raised in Warsaw, Poland, Renata Speir grew up behind the "Iron Curtain." This was not an easy environment to grow up in. However, she was able to experience her native country as they began to shake off the chains of oppressive government and gain freedom. With freedom came a lot of opportunities for young people. She was able to work for Danish Ministry of Transportation, PIONEER Investment Company, and Starwood Hotels and Resorts Wordwide, Inc in their Warsaw offices as part of the Human Resources team. Renata came to the USA in 2001. While living in Owyhee, NV, she was introduced to the GEAR UP program and saw how much the program helped students achieve their potential. In 2012, she joined the Nevada GEAR UP team.
Favorite Quote: "When civilized people were too sensitive to face evil, than evil would bring down civilzation." E. Lowell
Louisa Simmons
SPIF at McDermitt Combined School
Louisa Simmons

Louisa Simmons
SPIF at McDermitt Combined School
Hometown: Idaho
Bio: I came to McDermitt Combine School and joined the Gear Up team in April 2018. Having studied child development, sociology, and education, I have put my education to work serving children and families as a care taker,  as a case manager, and as an educator. Now, as the McDermitt SPIF,  I plan to continue that trend of being a positive influence on students and their families as we all continue our journey in education.
Favorite Quote: "In this life we cannot all do great things. We can only do small things with great love." Mother Teresa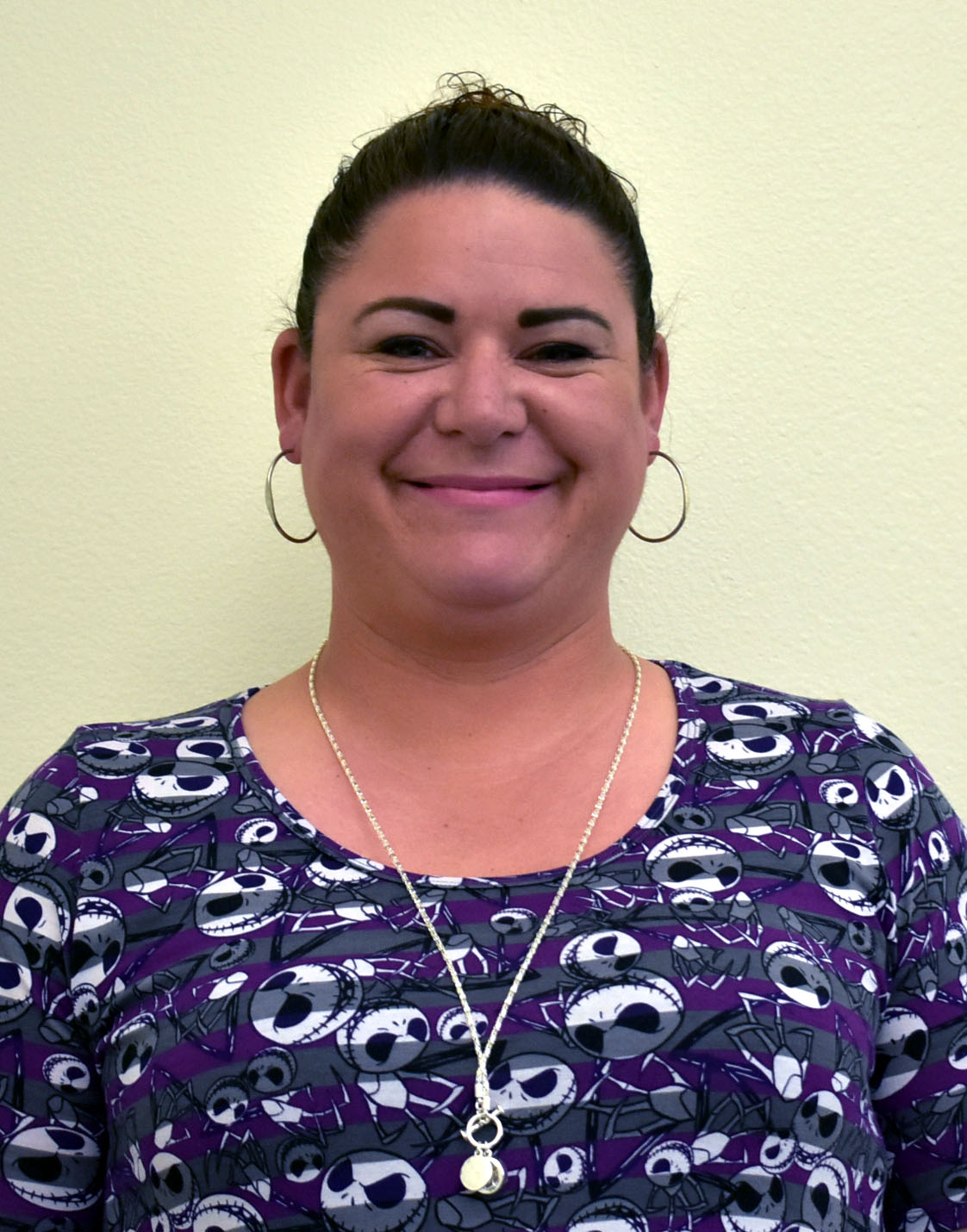 Shannon Thompson
SPIF for Yerington High School
Shannon Thompson
Shannon Thompson
SPIF for Yerington High School
Hometown: Yerington, NV
Bio: Shannon is the SPIF for Lyon County School District and new to this position but very excited for what GEAR-UP has to offer to both Yerington and Silver Springs students and families. Shannon grew up in California and decided to make a life change. With her husband of 12 years and a child at the age of 6 at the time, Yerington was the destination and the best decision to make at the time. She has worked in the school system for 16 years helping students reach their full potential and provide resources that are needed in order for them to accomplish goals they have set. She graduated in 2012 with a Bachelors of Science in Psychology and knows first hand how important going to college and getting a degree nowadays is for the working individual. This year is going to be full of providing tutoring, college visits, job shadowing, and making sure every GEAR-UP student knows how important college and career is and how essential it will be in 10 years.
Favorite Quote:"Give a man a fish and you feed him for a day; teach a man how to fish and you feed him for a lifetime." -Chinese Proverb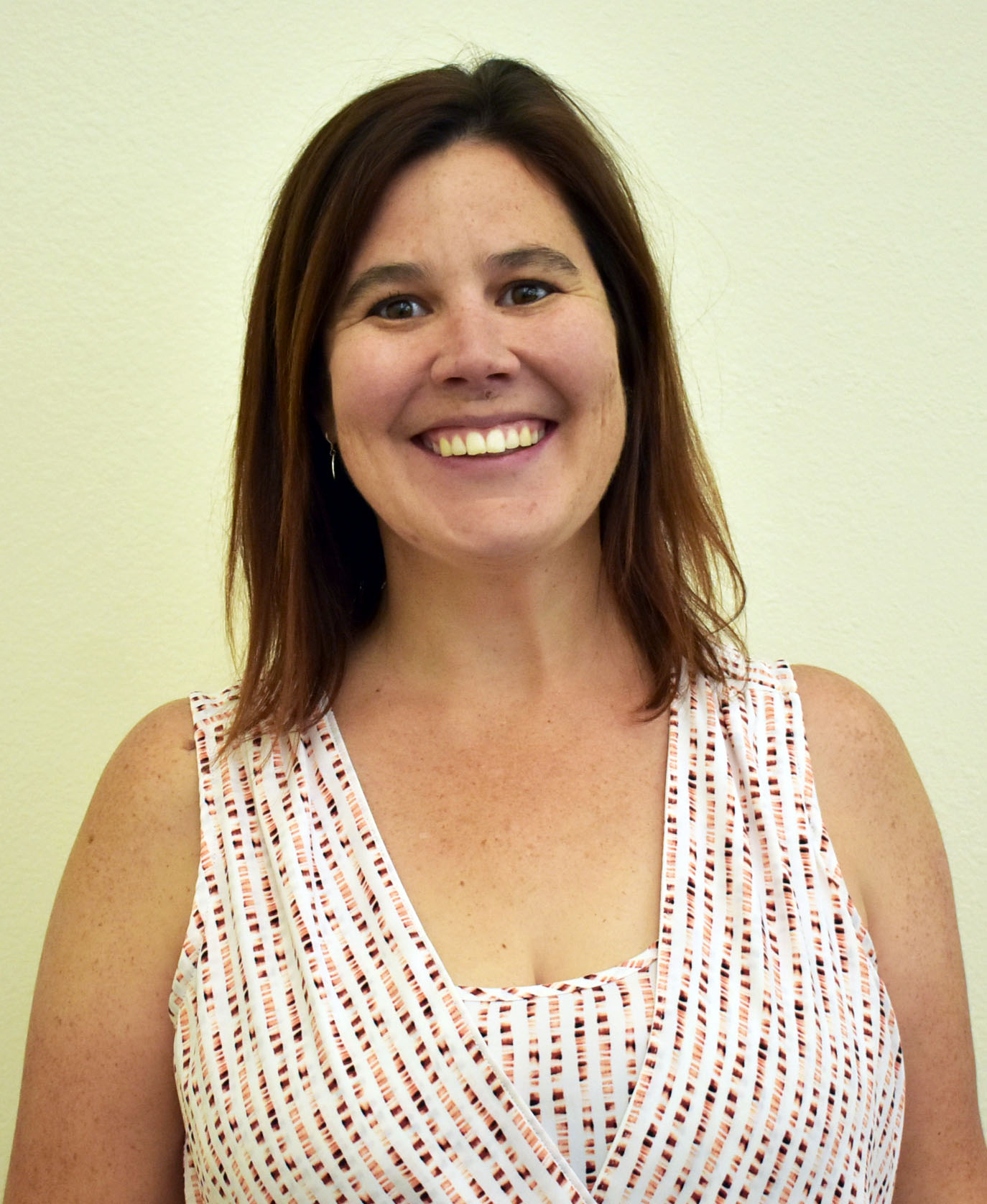 Catherine Carmack
SPIF for Silver Stage High School 
Catherine Carmack
Catherine Carmack
SPIF for Silver Stage High School
Hometown: Yorba Linda, CA
Bio: I am the new to GEAR UP this year. I have worked for Lyon County School District for the past 4 years. I truly enjoy being able to work with students and find that they can sometimes help me just as much as I am able to help them. Being here in the school district is very rewarding. I grew up in Southern California and moved to Reno Nevada in 1996. I am happily married and have a son who just graduated this past school year and is attending college in Reno. I also have a daughter who is in the 8th grade. The things I enjoy the most are activities with my family such as camping, hunting and watching my kids play in their sports and activities.
Favorite Quote: "Kindness is the language in which the deaf can hear and the blind can see" – Mark Twain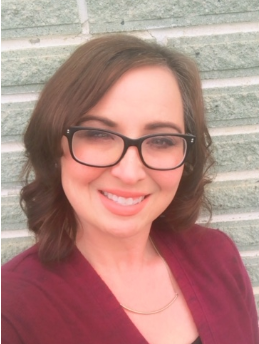 Catrinna Berginnis
SPIF at Mineral County High School
Catrinna Berginnis
Catrinna Berginnis
SPIF at Mineral County High School
Hometown: Hawthorne, NV
Bio: Catrinna Berginnis is a Mineral County High School Alumni and returning to MCHS as the Gear Up SPIF and Co-Adviser for the National Honor Society in hopes of making a difference in the lives of as many students that she can from the very same high school she graduated from. Catrinna also has a very successful and thriving daughter that graduated from Mineral County High School as an early graduate and was part of the very first wave of Gear Up students in Mineral County. In addition to being an MCHS alumni, Catrinna has spent the last four years working for the University of Nevada Cooperative Extension as a Community Based Instructor and 4-H Advisor. During her time at the University of Nevada Cooperative Extension she also served on various statewide committees, 4-H State Association President, and served on the National Association of Extension 4-H Agents Marketing and Outreach committee. Catrinna received her Associates Degree from Western Nevada College, Black Belt Lean Six Sigma from Villanova University, Certificate in Event & Hospitality Management, Accredited Interscholastic Coaching Certification, IRB Certified, and holds a license for Educational Personnel & Insurance Producer for the State of Nevada. Catrinna also works part-time for the Mineral County Park and Recreation department and assists with running the youth basketball league. In Catrinna's spare time she is a coffee addict, street taco & art lover, spends time with her dogs, and loves to travel! One fun fact she has lived in 5 different states and 7 cities. Once a Serpent always a Serpent!
Favorite Quote:"The road to success is through commitment." Will Smith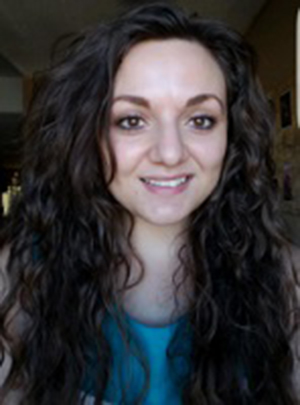 Crystal Williams
SPIF at Beatty High School
Crystal Williams
Crystal Williams
SPIF at Beatty High School
Hometown: Amargosa Valley, NV
Bio: I was born and raised in Amargosa Valley to Mexican-American parents. This is where I met my husband who I have known all my life. We have two daughters together; a preschooler who is four years old and a baby who is one. Therefore, my hands are pretty much full all the time. I have one younger brother who just graduated college. We were the first in our family to go to college, but I am still currently attending Great Basin College and will hopefully graduate in the next year. I graduated from Beatty High School in 2010 and now I work there with my former teachers, who are now my colleagues. I love being able to come back to my community and try to help them understand the thing I didn't in high school. It is also fun working with the students because many of them are siblings to my classmates. Thus, I am cable to connect with them really well. Despite working and having a family, I think it is very important to make time to go attend school. I tell my students all the time that if I can go to school while having two little ones at home, being married and having a job, then they can do do it. Its all about how hard you want to work for it.
Favorite Quote: "All our dream can come true, if we have the courage to pursue them." -Walt Disney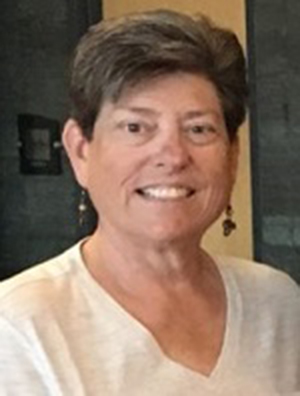 Lisa Hamrick
SPIF at Pahrump Valley High School
Lisa Hamrick
Lisa Hamrick
SPIF at Pahrump Valley High School
Hometown: Pahrump, NV
Bio: I was born and raised in Pahrump with five brothers and sisters. My parents were farmers so I know the true meaning of hard work and good ethics. Growing up, I had a passion for the outdoors as well as sports. I have always love working with children and the elders. It is truly a blessing to be able to work with students and assist them in shaping their futures. I cherish spending time with my daughter who will graduate with honors from Colorado State University in May with a degree in Chemical and Biological Engineering. Some of my favorite hobbies are traveling, golf, and spending time with family and friends.
Favorite Quote: "The best preparation for tomorrow is doing your best today." – H. Jackson Brown, Jr. Vacant
SPIF at Tonopah High School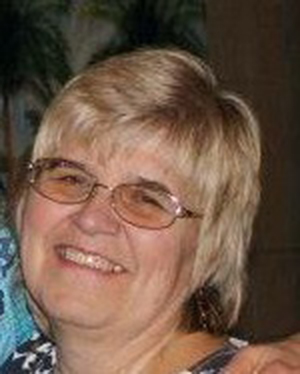 Lisa Pontius
SPIF at Pershing County High School
Lisa Pontius

Lisa Pontius
SPIF at Pershing County High School
Hometown: Lovelock, NV
Bio: In addition to my work with GEAR UP, I am in Title I at the middle school, so I know my two cohorts and their parents well. Many of them I also cared for when I was director of the local day care center; Lovelock is a small town with many and varied connections, most of which help to offset the lack of wide experiences for our students. GEAR UP helps with this as well. This is my second go-round with the program–my first cohort are now college seniors; some have even graduated. As the mother of two college graduates who worked their way through school, I know the value of this program and the opportunities it affords.
Favorite Quote: "What if the hokey pokey really is what it's all about?"
Sione Lavaka
SPIF, Dean's Future Scholars

Sione Lavaka
Sione Lavaka
SPIF, Dean's Future Scholars
Hometown: Pittsburg, CA
Bio: Sione Lavaka was born in California but relocated to Reno, NV at the age of 7 and has lived in Reno ever since. He is a double-dose first-generation college student who received his Bachelor of Arts in Criminal Justice with a minor in Psychology from the University of Nevada, Reno in 2013; and completed his MA in Educational Leadership at the University of Nevada, Reno in 2018. His passion for working with youth stems from his past experience with the Dean's Future Scholars Program (DFS). After growing up in the DFS program and benefitting from the many opportunities it offered him, he worked as a high school mentor and tutored others in the same fashion he had been helped. He currently works at Truckee Meadows Community College (TMCC) as a Pre-Professional Academic Advisor and International Coordinator.
Favorite Quote: "It takes a village to raise a child." – African proverb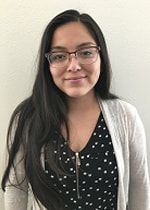 Christine Ortegon
SPIF at Hug High School
Christine Ortegon
Christine Ortegon
SPIF at Hug High School
Hometown: Palmdale, CA
Bio: I grew up in Palmdale, a small city in Southern California. After graduating high school in 2009, I moved to Reno to attend UNR. Once I graduated, I started working as a Psychosocial Rehabilitation Worker with at-risk youth and then became a SPIF at Hug High School. I enjoy being outdoors, baseball, and spending time with my son.
Favorite Quote: "The days are long but the years are short."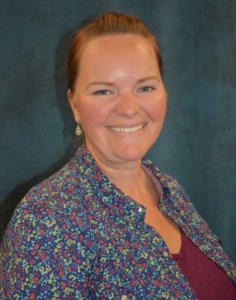 Becky Nightingale
SPIF at Wooster High School
Becky Nightingale
Becky Nightingale
Wooster High School
rnightingale@washoeschools.net
Hometown: Reno, NV
Bio: Becky moved to Reno with her family when she was five years old. Learning, working, and playing in the Truckee Meadows has been a pleasure. She began volunteering in the Washoe County School District at the age of eighteen in the Adaptive Physical Education program. Her love of education and her passion for helping children to achieve their goals were the forces driving her decision to begin working for the school district in 2013.
Favorite Quote: "The function of education is to teach one to think intensively and to think critically. Intelligence plus character – that is the goal of true education." Martin Luther King, Jr.