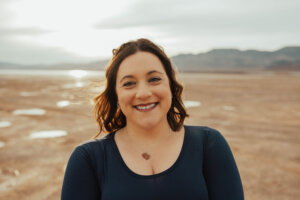 Danielle Ford
Nevada GEAR UP Specialist – Bonanza High School
Danielle Ford
Danielle Ford
Nevada GEAR UP Specialist – Bonanza High School
Hometown: Monaca, Pennsylvania
Bio: Danielle Ford grew up in a small town outside of Pittsburgh, Pennsylvania.  She moved to Las Vegas, Nevada in 2009 after earning her Bachelor's Degree in Special Education from Slippery Rock University.  Danielle began her career in education with Clark County School District at Las Vegas High School teaching special education in October 2009.  While teaching, Danielle earned her Master's degree in School Counseling from The University of Phoenix.  She transferred to the counseling department at Las Vegas High School in 2016 where she spent a lot of her time assisting students through the college process and helping students apply for scholarships.  In her free time Danielle enjoys spending time with her husband Rod, chasing around her son Tre, watching sports, and traveling.  She's excited to join the Gear Up team and help students reach their goals.
Favorite Quote: "Make a difference today for someone who's fighting for their tomorrow." -Jim Kelly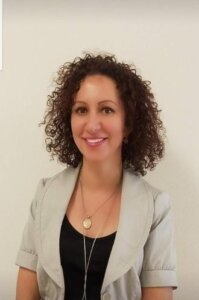 Ouiza Weber
Nevada GEAR UP Specialist – Bonanza High School
Ouiza Weber
Ouiza Weber
Nevada GEAR UP Specialist – Bonanza High School
Hometown: Besançon, France
Bio: Ouiza first came to Las Vegas as an exchange student in high school, a life-altering experience which resulted in her permanently moving back to the U.S and attending CSN a few years later. She graduated from UNLV with a Bachelor in Education and started her career as a teacher. Though she loved teaching, she became interested in counseling so she could help students achieve their life, college and career goals. She graduated from UNLV with a Master in Educational Psychology in 2003, and worked as a counselor in highly diverse schools. Prior to joining Gear Up, she served as a project facilitator for the English Language Learner Division and helped develop CCSD Newcomer Program, with a focus on helping recently-arrived immigrant youth achieve success in their new cultural and educational environment. She believes a great part of success in life comes through people's abilities to find the career pathways that best meet their strengths and passions. Ouiza is excited to join Gear Up to help students achieve their highest potential, navigate the complexities of high school and graduate college and career ready.
Favorite Quote: "Two roads diverged in a wood and I – I took the one less traveled by, and that has made all the difference." Robert Frost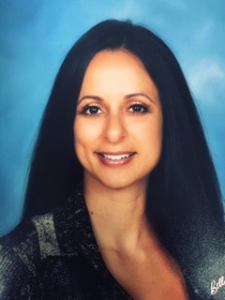 Rita Kundanani
GEAR UP Specialist – Bonanza High School
Rita Kundanani
Rita Kundanani
GEAR UP Specialist – Bonanza High School
Hometown: Chicago, Illinois
Bio: Rita Kundanani was born in Chicago, Illinois and moved out to Las Vegas with her family at the age of ten.  She completed high school at Las Vegas High School, attended UNLV, and earned a secondary social studies degree in education.  Rita returned to Las Vegas High School to teach social studies for nine years.  During that time, she earned a Masters in School Counseling from UNLV and eventually became a middle school counselor for two years and a high school graduation specialist for the last three years.  This is Rita's first year in the Gear Up program and she is thrilled to work with students and their families in achieving academic and personal success, and inspiring them to reach their fullest potential.  Rita is currently working on a second Master's degree at UNLV in Educational Leadership and Policy and anticipates completion by May of 2021.  For fun, Rita enjoys running/exercising, trying new and different foods, and traveling.