ABOUT US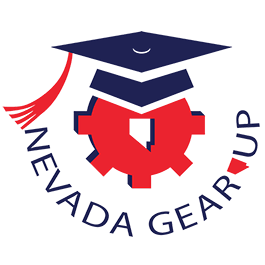 WHAT IS NEVADA STATE GEAR UP?
Nevada State GEAR UP (Gaining Early Awareness and Readiness for Undergraduate Programs) is a federally funded grant that is designed to increase the number of low-income students who are prepared to enter and succeed in postsecondary education. School selection is based on a federally free or reduced lunch rate of 50% or higher. Generally, students are identified as GEAR UP during their 7th grade year and exposed to GEAR UP activities that continue through high school and their first year of college at a Nevada System of Higher Education institution. At its height, the Nevada State GEAR UP grant supported 21 high schools, a robotics program, a longitudinal study, and the UNR Dean's Future Scholars (DFS) program. This translated into approximately 5,500 students included in Nevada State GEAR UP programming.
NOTE: In 2019-2020, under a no cost grant extension provided by the US Department of Education, the Nevada GEAR UP State grant will serve only first-year GEAR UP students matriculating at Nevada's seven public institutions of higher learning, as well as continue to support DFS. 
View the 2019-2020 higher education GEAR UP abstracts here: High Schools and Higher Education Abstracts
An external assessment of the GEAR UP Ambassador Program subgrant for FY 18 can be found here: Ambassador Program Assessment 2017-18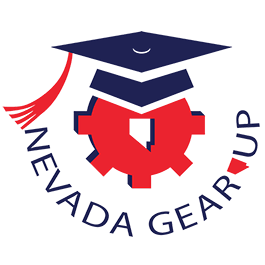 STATE OR PARTNERSHIP GRANT
There are two types of GEAR UP grants, a state grant and a partnership grant. The state grant typically has a scholarship component and partnership grant does not. For the current Nevada State GEAR UP grant, Nevada received a waiver to the scholarship component. Although, this state grant will not have a federally funded scholarship component, a project objective is to identify scholarship sponsors throughout the duration of the grant.
Our project, Nevada State GEAR UP, which is highlighted throughout this website, is classified as a state grant. For more information about partnership GEAR UP grants in Nevada, please visit UNLV Center for Academic Enrichment & Outreach (CAEO).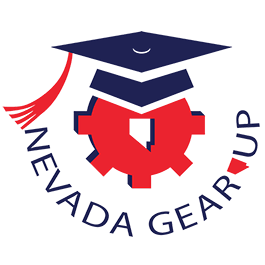 NEVADA STATE GEAR UP GOALS
Academic Preparation: Increase academic performance and preparation for postsecondary education
Graduation and College: Increase high school graduation rate and participation in postsecondary education
Knowledge: Increase student and parent/family knowledge of postsecondary education options, preparation, and financing.
College-Going Culture: Create a college-going culture in GEAR UP middle schools to ensure all students have the opportunity, support, guidance, and information to obtain the skills and knowledge necessary to apply for and succeed in postsecondary education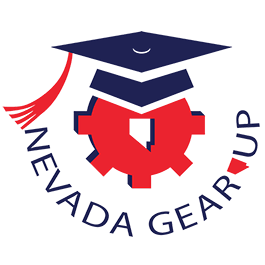 GOVERNOR'S GEAR UP VISION
Change to culture of targeted schools to ensure students are academically prepared and have the resources to attend and succeed in college.
Increase NSHE involvement in GEAR UP schools to create a smooth transition from secondary to postsecondary for attendance and success.
Dean's Future Scholars
UNR + Washoe County School District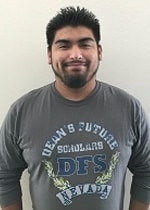 Samuel Rosales
SPIF Assistant, Dean's Future Scholars

VACANT
GEAR UP Ambassador Coordinator
Email:
Hometown:
VACANT
GEAR UP Research Administrator
Email:
Hometown:
Catrinna Berginnis
Interim Business Network Coordinator