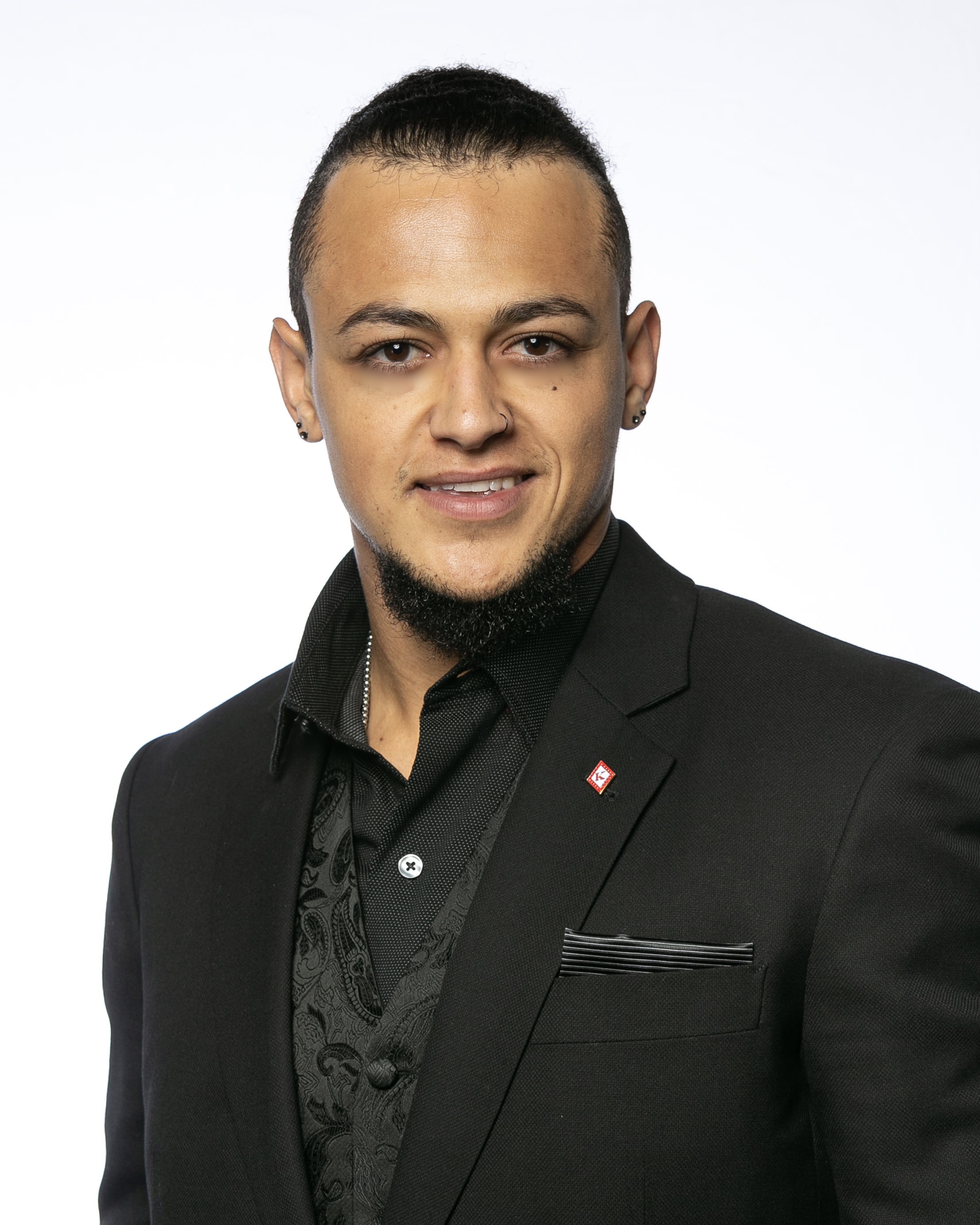 Devon Stone
College of Southern Nevada (CSN) GEAR UP Ambassador
Devon Stone
Devon Stone
College of Southern Nevada (CSN) GEAR UP Ambassador
Hometown: Long Beach, CA
Bio: Devon Stone is a higher education specialist with a variety of experiences in students affairs. Devon joins us from Long Beach, California where he obtained his Bachelors of Science in Kinesiology at Long Beach State University and held positions in University Outreach and School Relations, Student Orientation and Advising, Housing and Residential Life, and the Department of Kinesiology.
A self-proclaimed "Student of Life", Devon made the transition into higher education due to a passion for student development and mentor-ship. He is a firm believer in the impact that vocational identity and career readiness have on overall wellness and seeks to increase these levels in the students he encounters. Devon is pursuing his Master of Education in Higher Education at the University of Nevada Las Vegas.
Favorite Quote: "There is no passion to be found playing small – in settling for a life that is less than the one you are capable of living." ― Nelson Mandela
Nick Mathews
Nevada State College (NSC) GEAR UP Ambassador
Nick Mathews
Nick Mathews
Nevada State College (NSC) GEAR UP Ambassador
Hometown: Las Vegas, NV
Bio: Nicholas Mathews is currently the GEAR UP Ambassador for Nevada State College in Henderson, Nevada. He was first introduced to the GEAR UP program as a freshman in high school at Mojave High in North Las Vegas, Nevada. His high school was more known for having students that were sent to juvenile detention centers or behavioral schools rather than having students actually graduating and going on to college. His graduating class had a staggering graduation rate of approximately 45% and only a handful matriculated to any post-secondary educational institutions. Without GEAR UP, Nick may have very well been a part of the majority of students that did not graduate from high school, let alone earn a college degree.
GEAR UP introduced him to to his college campus when he took a field trip to UNLV. The program exposed him to things outside of his community that led him to believe that he could strive for much more. By participating in GEAR UP activities and after school tutoring, Nick was able to stay away from the distractions that his peers would succumb to so easily. GEAR UP acted as a support system and motivation to perform his best in school. Nick was able to graduate from Mojave High School as the first African-American male to earn the honors of being the class valedictorian. Without the support and direction from his GEAR UP family, he felt that he would have never been able to earn a 4.72 weighted GPA and earn a full academic scholarship to UNLV. I was able to serve as the President of the Theta Sigma Undergraduate Chapter of Kappa Alpha Psi Fraternity Inc., Parliamentarian of the Black Student Organization, and participated in the Honors College Student Government for two years before earning his Bachelor's Degree in Psychology.
As a former GEAR UP student, Nick was afforded the opportunity to participate in the GEAR UP Alumni Leadership Academy in Washington, DC. He learned so much about the power of his own voice and using his story to advocate for others. As a GEAR UP student at Mojave High School, Nick would have never thought that he could travel to Capitol Hill to simply tell his story. As a GEAR UP Alumni Leader, Nick has advocated for GEAR UP on Capitol Hill to a room full of congressional representatives and personally in front of Nevada State representatives. Today, he is able to use what he has learned to serve over 5,500 students in the state of Nevada as a GEAR UP Ambassador for Nevada State College. It is truly an amazing feeling to give back to students that need guidance and support just as he did along the journey to higher education. Nick is also acting in two other leadership positions at NSC that he commits to after regular business hours. He is currently the Committee Chair for the Men of Color Committee that was created to increase enrollment, retention, and degree completion rates for Men of Color in Nevada. He is also the Faculty Advisor for the Black Student Organization, which is a culturally based student-lead organization on campus.
Favorite Quote: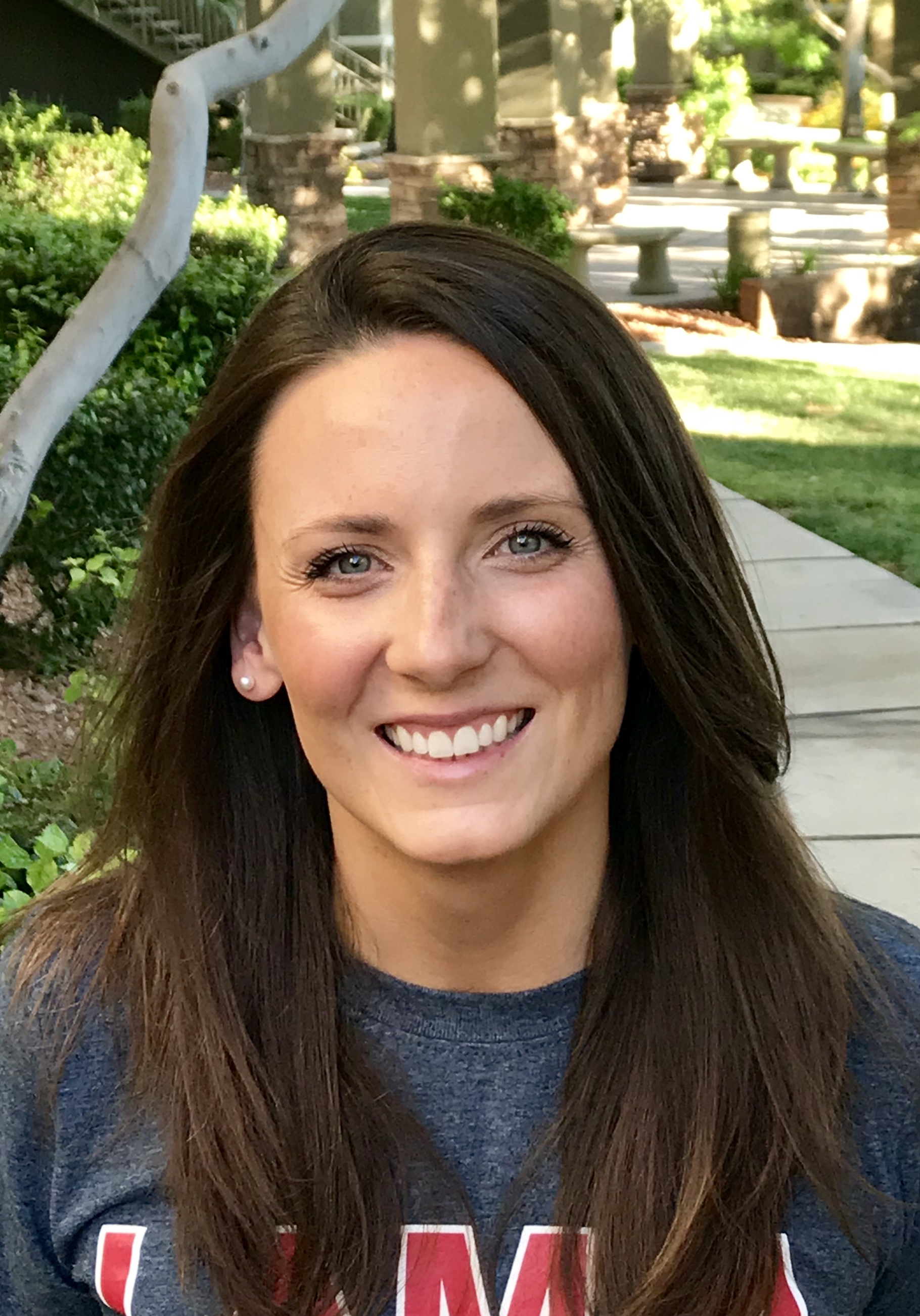 Laura Hermann
University of Nevada, Las Vegas (UNLV) GEAR UP Ambassador
Laura Hermann
Laura Hermann
University of Nevada, Las Vegas (UNLV) GEAR UP Ambassador
Hometown: St. Louis, MO
Bio:Laura Hermann is the new GEAR UP ambassador for the University of Nevada, Las Vegas. She has a bachelor's degree in English from the University of Tulsa and a Masters of Education from Vanderbilt University, where she primarily focused on urban education.
Laura taught English in Title I middle and high schools for six years before relocating to Nevada and joining the GEAR UP team. She loves working with young people to discover opportunities that may otherwise be missed, and she believes that all students deserve the opportunity to go to college.
In her free time, Laura loves playing with her puppy, trying to cook (poorly), and traveling to new places.
Favorite Quote:  "If you are free, you need to free somebody else. If you have a little power, then your job is to empower somebody else. This is not just a grab-bag candy game." – Toni Morrison