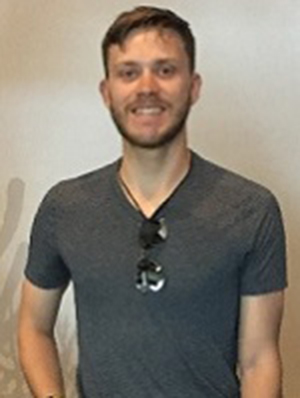 Alex Porter
Great Basin College (GBC) GEAR UP Ambassador
Alex Porter
Alex Porter
Great Basin College (GBC) GEAR UP Ambassador
Hometown: Eureka, NV
Bio: My name is Alex Porter and I'm the new GEAR UP Ambassador for Great Basin College. I grew up in Eureka, NV and graduated with the largest class from Eureka County High School; a whopping 32 students. Two of my proudest accomplishments that happened early in my life included the United Nations Pilgrimage for Youth and NRA's Youth Education Summit. In both cases I was selected based from essay submissions for all expense paid trips to the East Coast to learn about our nation's past.
Attending four years of college at Great Basin College were some of the most exhilarating years of my life. While pursuing my Bachelor of Arts in Integrative Studies with Social Science Emphasis degree I chose to become very active on the campus and with the students, primarily through the Student Government Association. I was very fortunate to serve as an officer for the organization, three years of which were in the position of President and also one term as the Nevada Student Alliance Chair; myself being the first individual from GBC to achieve both accomplishments as a student. As the Nevada Student Alliance Chair I represented all the students in Nevada, many times working directly with the Board of Regents on several issues concerning students across the state, including items such as increasing tuition and fees.
Most recently I moved back to Elko from living in Las Vegas. A transition back to my college town is exciting, but what is even more thrilling is being able to join the college and GEAR UP teams to assist even more individuals in their educational futures.
Favorite Quote: "Average leaders raise the bar on themselves; good leaders raise the bar for others; great leaders inspire others to raise their own bar." Orrin Woodward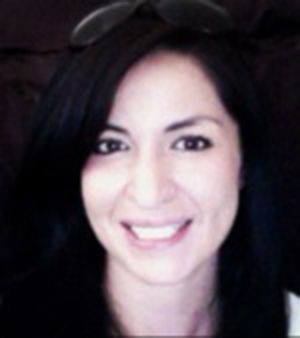 Mari Jimenez-Ortiz
Truckee Meadows Community College (TMCC) GEAR UP Ambassador
Mari Jimenez-Ortiz
Mari Jimenez-Ortiz
Truckee Meadows Community College (TMCC) GEAR UP Ambassador
Hometown: Bishop, CA
Bio: Mari Jimenez Ortiz has been working for the GEAR UP grant for the past four years. She is originally from Guadalajara, Jalisco, Mexico, but grew up in California. She relocated to Nevada to attend college. Upon graduating with her Bachelor's degree in Education and Psychology, Mari started working at Vaughn Middle School as the GEAR UP Student-Parent Involvement Facilitator (SPIF). She recently graduated with her Master's degree in Counseling and Educational Psychology from the University of Nevada, Reno (UNR). She enjoys working in education and find it to be one of the most noble and rewarding professions. She has always had a passion for school. She loves to learn and pass down the knowledge she has learned. Mari loves traveling, meeting new people, and learning about different cultures. On her free time she enjoys spending time with her family and being outdoors.
Favorite Quote: "We cannot seek achievement for ourselves and forget about progress and prosperity for our community…Our ambitions must be broad enough to include the aspirations and needs of others, for their sakes and for our own." – Cesar Chavez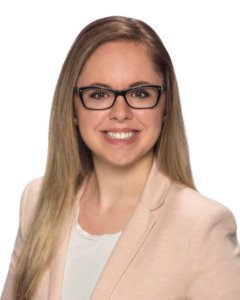 Emily Crawford
University of Nevada, Reno (UNR) GEAR UP Ambassador
Emily Crawford
Emily Crawford
University of Nevada, Reno (UNR) GEAR UP Ambassador
Hometown: Reno, NV
Bio: Emily has been with the Nevada GEAR UP program for almost 9 years. She is currently the University of Nevada, Reno GEAR UP Ambassador. She began as a GEAR UP student at Wooster High School in Reno, NV. She then became a GEAR UP Alumni Leader, representing the state of Nevada in Washington D.C. in 2014. Through the mentorship she received from GEAR UP, she became inspired to apply to graduate school and give back to her community. Her passion for college access comes through in many parts of her life. On her spare time Emily enjoys to read, play with her dog, and spend time outdoors.
Favorite Quote: "Don't ever let anyone tell you that you can't make a difference. If we all work on our little parts of the planet, we will change the world." – Tara Church, Quinn Emanuel Urguhart Oliver & Hedges LLP